Beautiful apartments
The fully-fitted kitchen has everything you need - gas stove, microwave, kettle, toaster, blender, filtered drinking water and all the pots, pans and utensils to cook great meals.
The apartments have 2 bathrooms each. The master bedroom has an en-suite bathroom. They have powerful heated showers, dual-flush soft close toilets and large ceramic basins.
At night, there are fantastic views across the city. It's wonderful to gaze out on the city by night or day. Some of the apartments face the world's tallest towers - the Petronas Twin Towers - rising high into the sky. You'll also look upon the colourfully lit KL Telecom Tower, known affectionately as the 'baby's rattle'.
Great facilities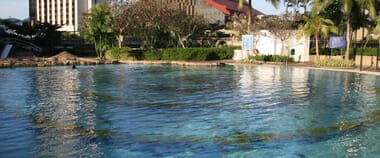 The perfect apartment for rent in Kuala Lumpur, you get free and reliable wireless broadband internet access. It's a 30MB connection, which is fast for Malaysia. This is your dedicated connection and you don't share it with other apartments.
The apartments are constantly cleaned and redecorated to keep them in top condition. For your comfort, there is a choice of air conditioning or ceiling fans for air circulation.
Holiday makers enjoy staying here - it is a modern, comfortable holiday home to relax and take time out from the the buzz of Kuala Lumpur city. The large swimming pool offers a chance to cool off and the gym is open for those looking to keep active.
Easy transport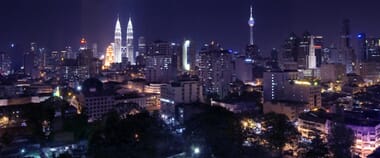 Business people also like the convenience of our Kuala Lumpur condo for rent. It is a 4 minute walk from PWTC (Putra World Trade Centre), the large exhibition centre in KL. It is an ideal alternative to staying in a PWTC hotel. Staying in the condo (condominium), you have more space, free internet and a much more comfortable environment that a hotel room.
Almost anywhere you might want to go is within 20 minutes taxi or train ride.